Rockin' Swimwear and Lingerie for All!!💕👙
 I grew up in St. Louis, MO in the 90's with a neon blue mohawk and knew I wanted to study fashion at the age of 15.  I attended fashion design school, graduated with honors and interned for one of my professors companies before working in the fashion industry at the age of 21. Fortunately, E-commerce was quickly gaining traction (I knew I wasn't cut out for a typical career path)  and I started selling my dresses on Etsy.... Fast forward to the summer of  2014. I spotted a pop art themed swimwear fabric during a trip to one of my favorite fabric stores in the Miami Design District and immediately fell in love!  I had always wanted to make swimwear and once I laid eyes on this print I had an "ah ha" moment and knew exactly what to design. The high waist swimsuit I made, which is still available in my store, was an instant success! I began investing in tools to help my business grow and fast forward to 2023, I am now designing and printing most of my fabrics in house.   I currently sell swimwear and lingerie and I am now in the process of adding accessories to my line.   I currently live in New York City with my SO and my beloved French Bulldog, Olivia.
When I started my business, I immediately had the talent to recognize and address the needs of my customers.To empower women and build their self-esteem, I offered swimsuit styles including a modest high-waisted full-coverage bikini bottom and an extra high-waist bikini bottom in bright, colorful prints.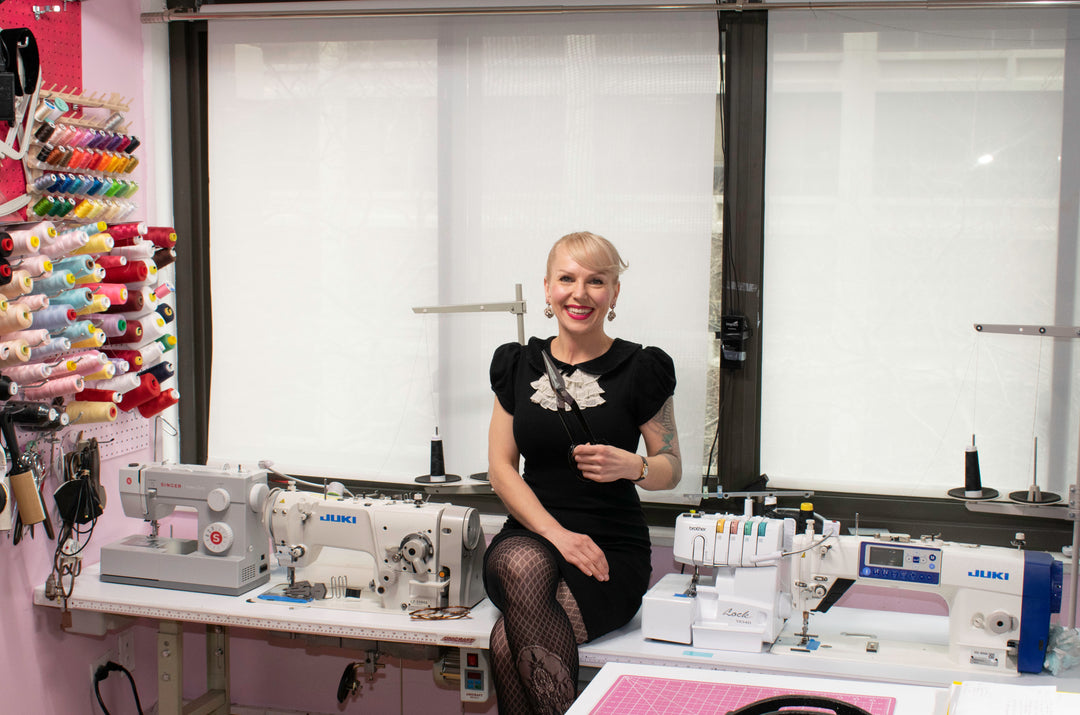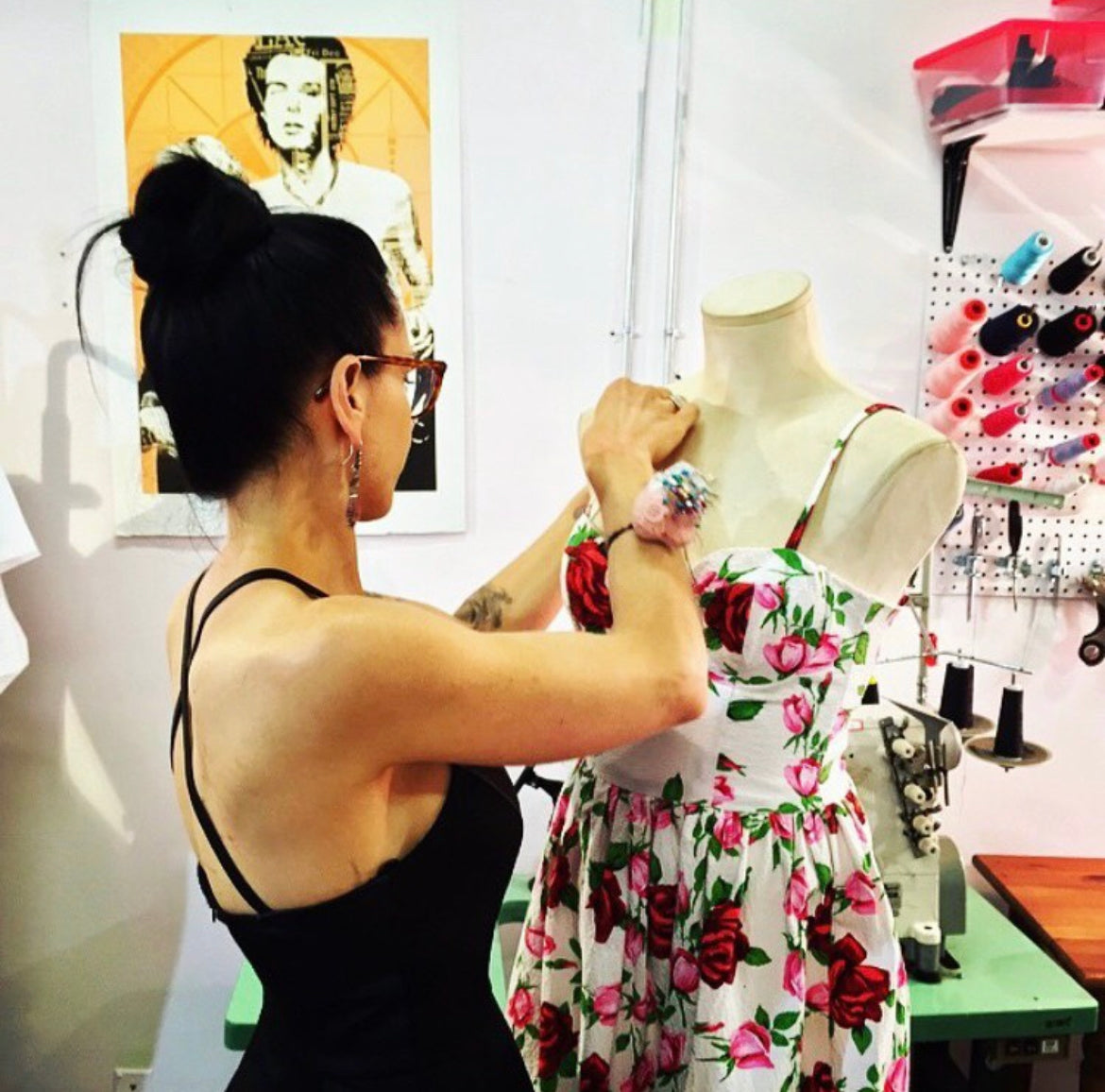 To create the highest quality garment
I source and use the highest quality fabrics and trims available.
I test and try my patterns as many times as it takes to achieve the most comfortable fit.This often requires many adjustments to my patterns
 I am currently exploring ways to be size inclusive.  Expanding a product line takes time and expertise. When I was in design school, plus size pattern making was not part of the curriculum.  I am hoping to invest in software and training that will allow me to produce sizes 3XL and 5XL.